Smarter Security

Smarter Security

Protect what matters most with cutting-edge security you can rely on.
DEDICATED CONNECTION
PROACTIVE SAFEGUARDS
TRUSTED SOLUTIONS
AWARENESS & CONTROL
VISUAL VERIFICATION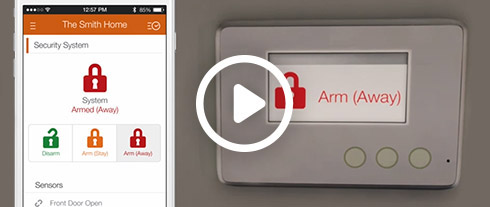 Video Monitoring
See whats happening at your property, no matter where you are, with tamper-resistant
Video Monitoring.
LIVE-STREAMING
RECORDED CLIPS
INSTANT VIDEO ALERTS
Home Automation
Devices across your home work together and respond to
your activities, location, and schedules automatically.
THERMOSTATS
LOCKS
LIGHTS
GARAGE
DOOR
WATER
Commercial Services
Protect, monitor and manage your business from anywhere.
BUSINESS INSIGHTS
REAL-TIME ALERTS
ADVANCED SECURITY
ENERGY MANAGEMENT
COMMERCIAL VIDEO
Wellness
Gain peace of mind with complete insight into the daily routines and happenings in the
home of an aging family member.
ACTIVITY MONITORING
INSTANT ALERTS
INTELLIGENT SENSORS
About Grand Projections
Your Authorized Alarm.com Dealer
5612 12Th Ave So | Mpls | MN |
55417